10) Francesco Totti -
The 37-year-old is possibly one of the greatest strikers to play the game. Scoring 235 goals in 560 appearances, as well as his more than 20 years service to the club will ensure a legendary status.
However, as his former boss Claudio Ranieri said, "Whether I think he's lazy? I have to agree with that yes." Ranieri compared Totti to Lampard and Del Piero in attitude saying: "They were always very dedicated on the training pitch and were the last ones to leave the ground, Totti was exactly the opposite and was the first one gone."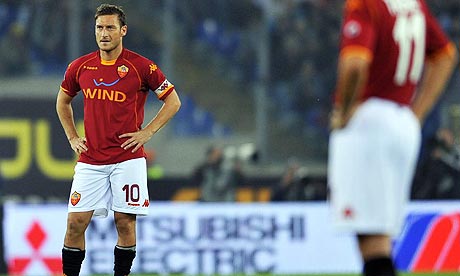 9) Lionel Messi -
Despite being possibly one of the best footballers of all time, one must only watch Argentina's World Cup run to see how little Messi does unless he's going forward.
We're not saying he should track back all the time, but even to provide another man behind the ball can be just as effective. Even once would be helpful!
He's look disinterested at times for Barcelona in the last few seasons too, which puts him firmly in the top 10 laziest footballers in the world.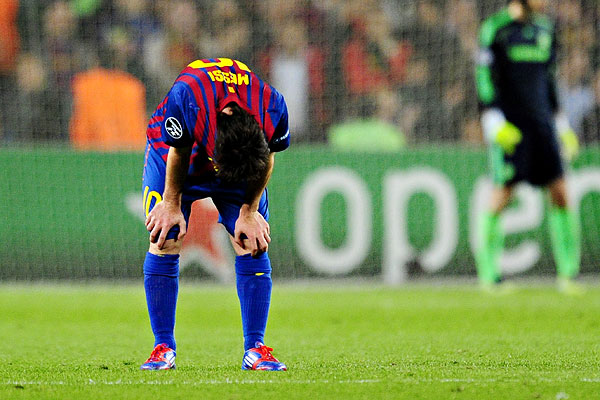 8) David Silva -
Another magician with the ball, but when asked to get behind the ball or a track an opposing player, its completely a whole different story.
When Silva's played on the wing in certain games, the opposition have identified Silva as a weakness, as he's so nonchalant in his defending, not even a jog can be made at times.
7) Mario Balotelli -
Hero or villain, whichever you chose, Balotelli divides opinion. In his Manchester City days, there's no doubt he lacked the right work ethic to fit into the side and it seems the same problems are happening at AC Milan as he's continuously linked with moves away.
The Italian striker has moments of undoubted genius, however he lets his side down with his attitude at times, especially when the game isn't turning out as he planned.
6) Mesut Ozil -
Watch Chelsea's demolition of Arsenal last season. Watch Manchester City beat Arsenal last season. Both of these games showed why Ozil should be classed as one of the laziest footballers in world football.
The midfielder gives up much too easily at times, and looks like chasing back an opposing player is like holding the sky on his shoulders. He's one of those players that must be given no responsibility if you'd like to maximise his talents which is a massive burden on the team defensively.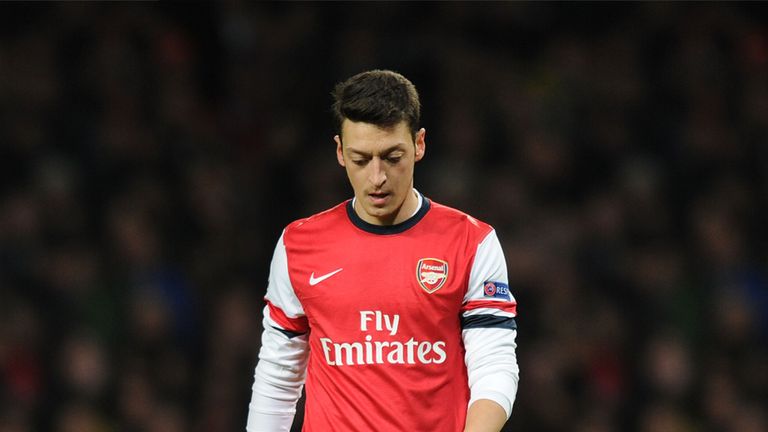 5) Martin Skrtel -
When we talk about lazy, it also relates to clumsiness. Martin Skrtel making a record of scoring the most own goals in a Premier League last season should be proof enough that he deserves his place on this list.
The Slovakian is prone to just hoofing the ball for no reason, and undoubtedly found the change of style under Brendan Rodgers challenging upon his first arrival.
4) Mikel -
Uhm, I'm still not really sure how to describe Mikel's style of play. Watching him play for Nigeria was genuinely really hard. One of the only Premier League players in the side, you'd expect him to rally his side, look for that extra pass and use his experience.
Instead, he passed the ball backwards or sideways, looking scared to dribble forward.
The Nigerian doesn't run with the ball, nor jogs, he just stands and passes the ball to a team-mate.
3) Hatem Ben Arfa -
Mikel is lucky Ben Arfa's gotten into trouble during pre-season, otherwise their positions would be exchanged.
Ben Arfa was fined by Newcastle and kicked out of his side's pre-season training as he came back from his holiday overweight. Although he argued it was muscle, Newcastle were unconvinced and unfortunately the talented playmaker looks like his days are numbered.
He'll make the odd good run with the ball, however Pardew clearly doesn't trust the Frenchman to run backwards at all, starting most of last season from the bench.
2) Nicklas Bendtner -
You know those players who play for great clubs and you're not sure why? To me, Bendtner is one of those players.
He's played for Arsenal and Juventus, two clubs which are considered in the top 10 of the world, yet what does he actually do?
Martin Keown said Bendtner doesn't "bust a gut" when he needs to, and that's a massive understatement as the Dane doesn't even start for his side, so shouldn't he put 110% when he comes on?
He's a maverick, but a lazy maverick at the very least.
1) Dimitar Berbatov -
He's the most talented Bulgarian to grace the Premier League. He will probably be remembered as the only Bulgarian to ever grace the Premier League for a long time.
Berbatov is a marmite player, you either appreciate his genius or you criticise his work ethic.
You can appreciate his hat-trick against Liverpool or criticise his performances in other big matches.
Either way, he will always be considered as one of the laziest footballers to play the game.